WELCOME TO REAR WINDOW LISTENING ROOM
Ganado's Townhall Players is proud to present a Ganado Christmas tradition in the making!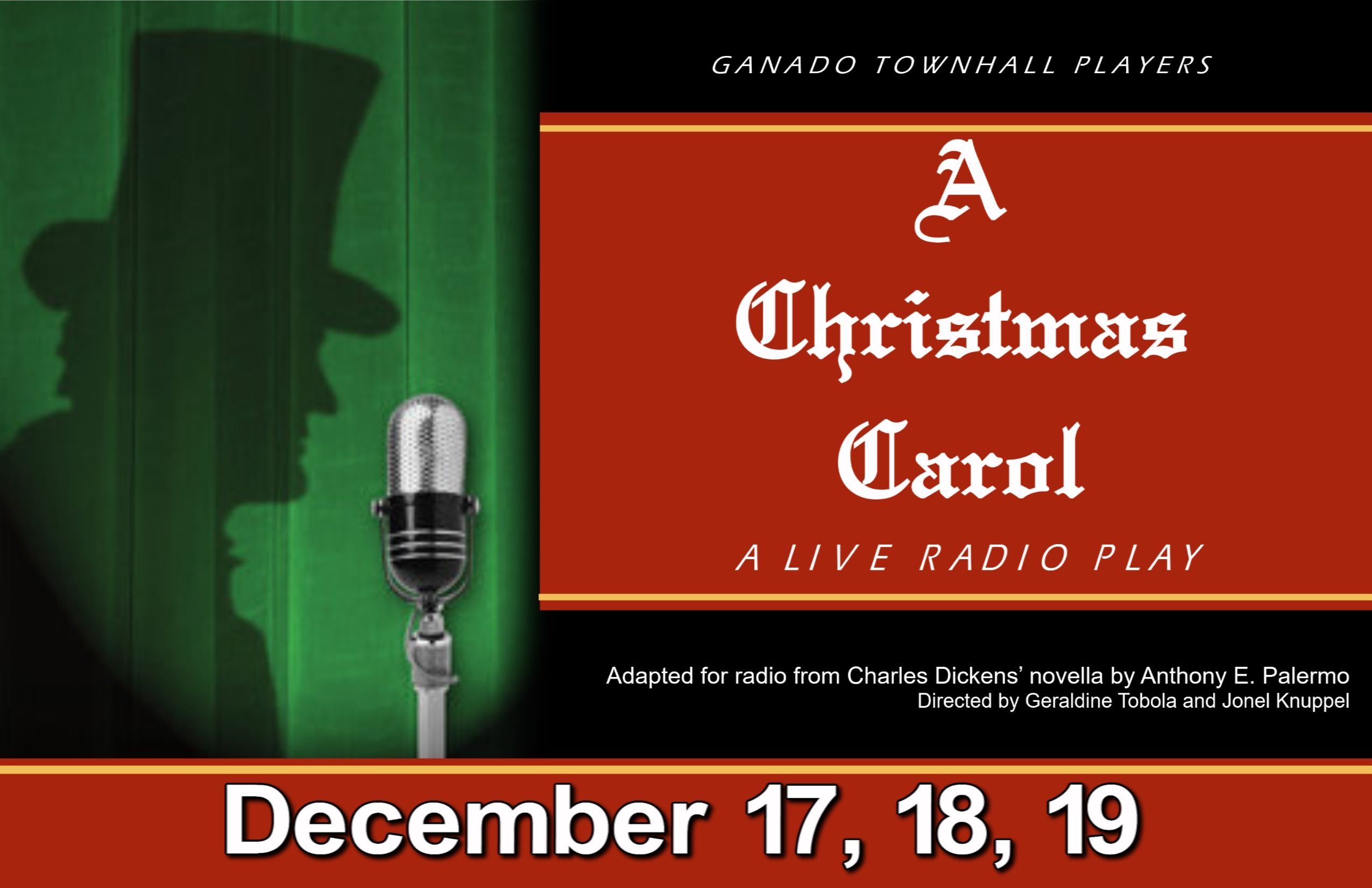 For more information and for tickets click on "EVENTS"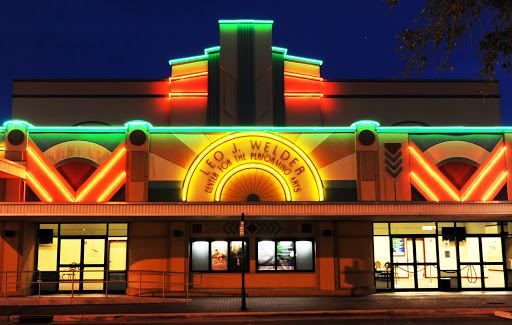 WITH A SPECIAL ADD-ON PERFORMANCE AT THE
LEO J. WELDER CENTER
FOR THE PERFORMING ARTS IN VICTORIA!
This performance will be a matinee show at NOON on Saturday, December 18!
For tickets to the Victoria performance, visit
www.weldercenter.org
UPCOMING SCHEDULE AT A GLANCE...
 11/27 PRIVATE EVENT RENTAL
12/17 A CHRISTMAS CAROL Radio Play by Townhall Players
12/18 A CHRISTMAS CAROL Radio Play by Townhall Players
12/19 A CHRISTMAS CAROL Radio Play by Townhall Players
 1/28/2022 Ferdinand the Bull LIVE! At The Rear Window
LISTENING ROOM CONCERTS
11th Anniversary Show
Jeffrey East & Rebecca Vine  10/16/21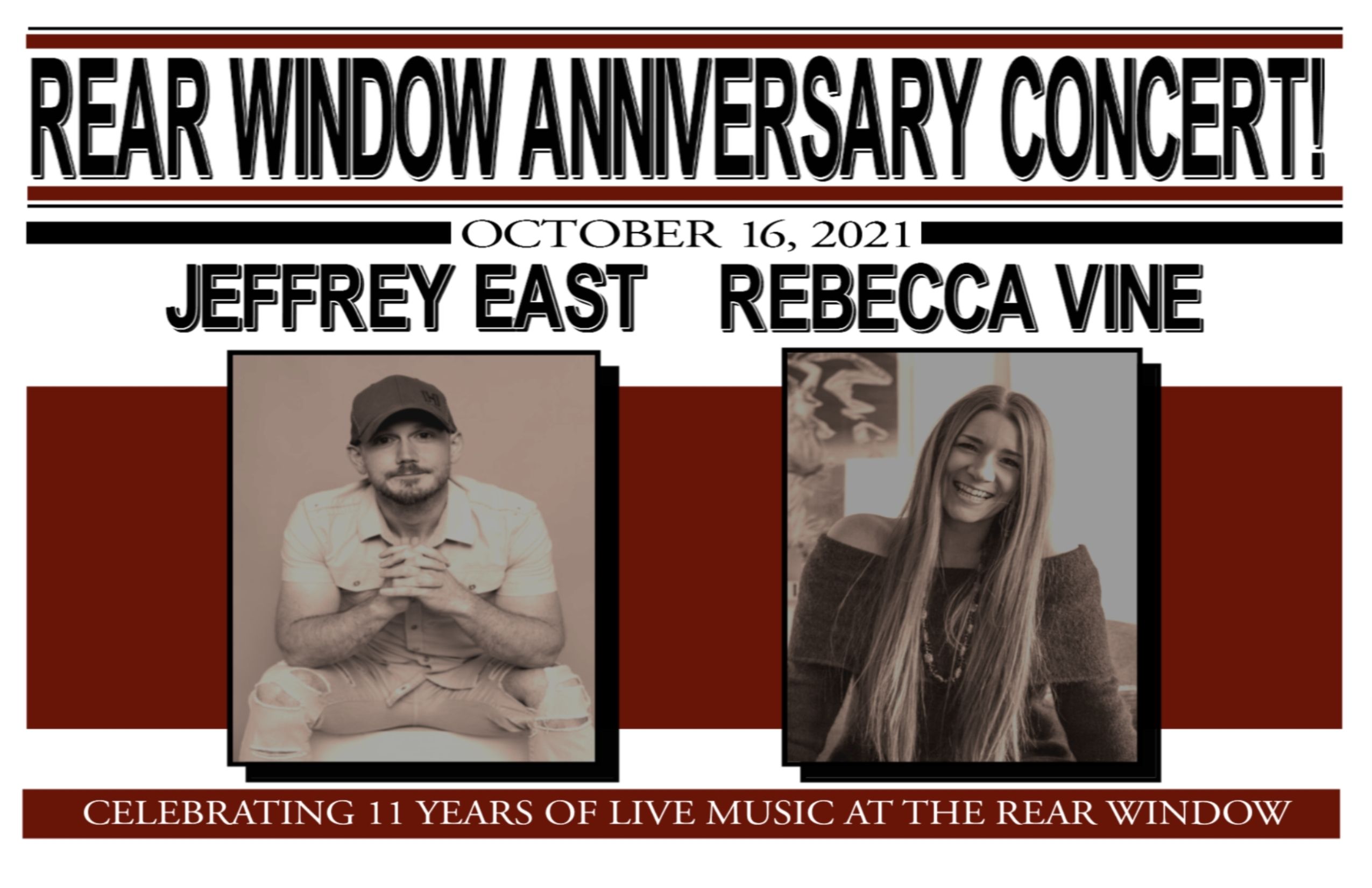 Tickets Now Available! Click on "Events"
Beau Rivers   10/23/21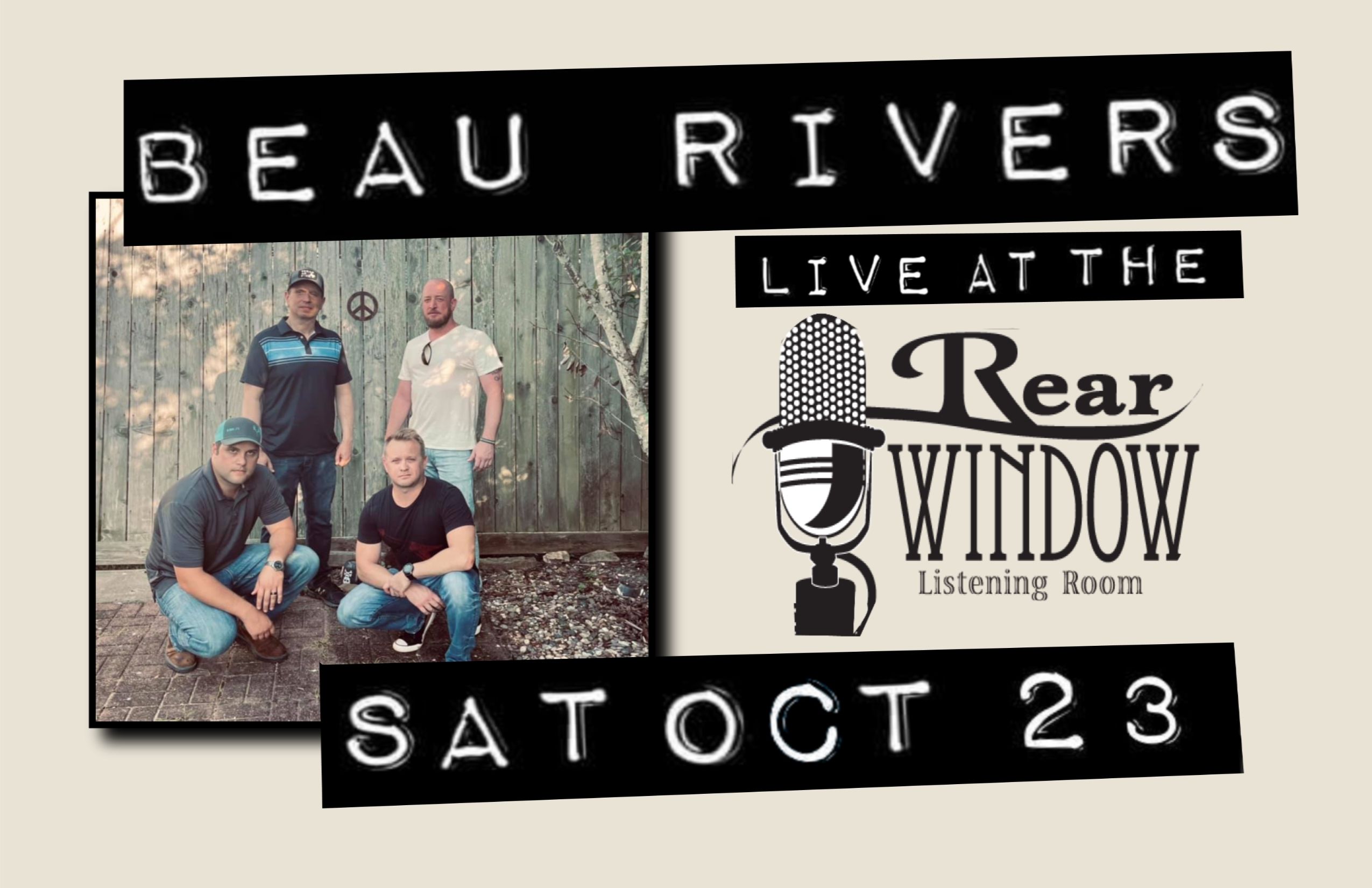 Tickets Now Available! Click on "Events"
TOWNHALL PLAYERS COMMUNITY THEATRE
Cast Announced for
A CHRISTMAS CAROL - A LIVE RADIO PLAY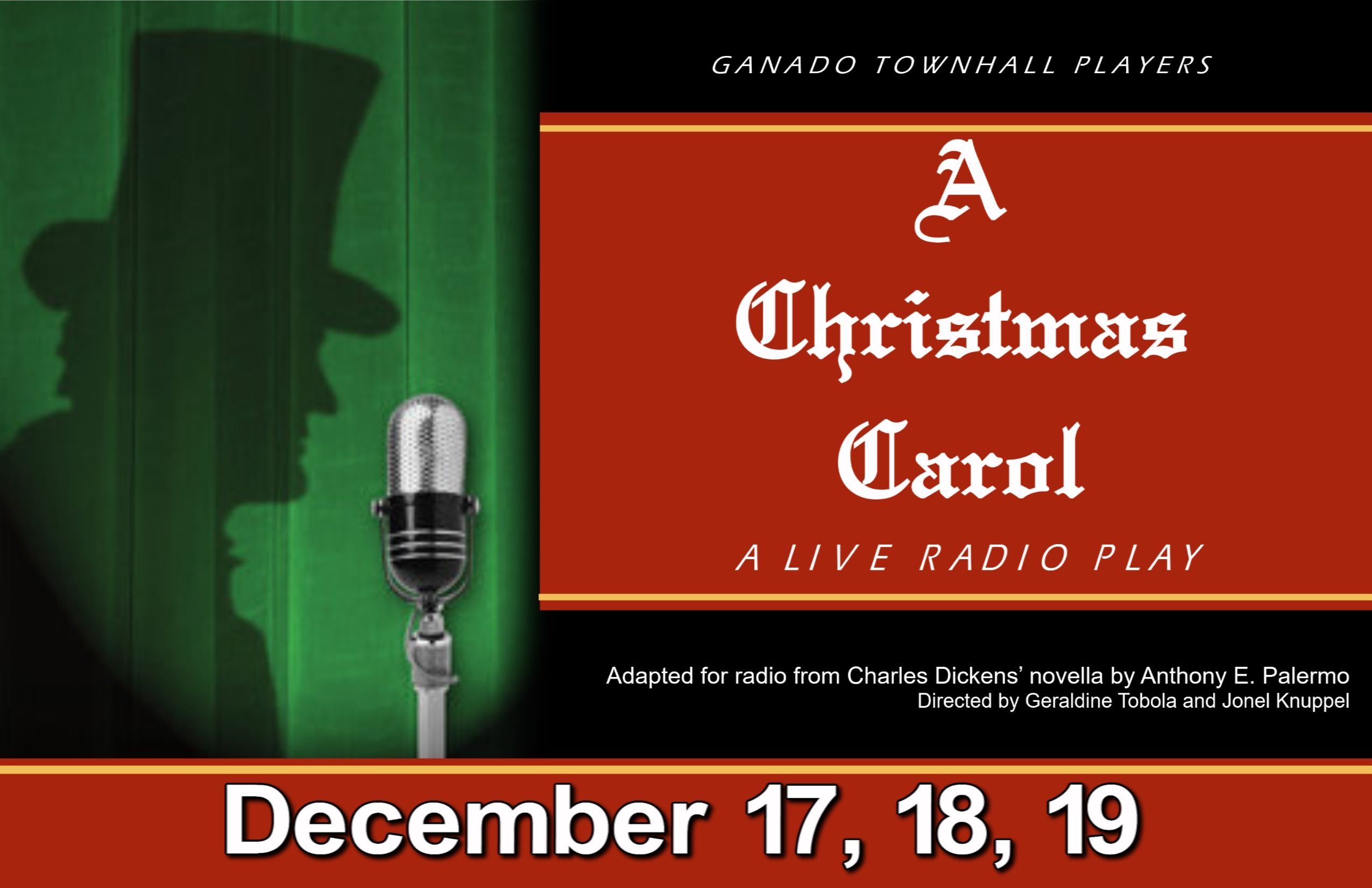 Tickets on sale November 2
Cast 
Chip Reynolds
Kim Shook
Clinton Tegeler
Lucas Blanchard
Colby Cook
Kathryn Reynolds
Olivia Reynolds
Adilynn Aldridge
Autumn Aldridge
Layla Henninger
Brooklyn Dunnell
Jenna Holik
Abby Tegeler
Erika Delatorre
Townhall Players Concludes Successful Run of CLUE!
"Sold Out" was the phrase to describe Townhall Players' two-weekend run of Clue! Theater patrons were treated to four incredible shows on September 18, 19, 25, and 26. The group even opened up the final dress rehearsal to the public for anyone not holding a ticket to the final two shows, but who still wanted a chance to see the play. Audiences were treated to a hilarious show of "who did it, where, and with what?"  From the crazy fast-paced plot, the elaborate set that included all of the familiar "Clue" rooms as well as secret passages, to the "room" themed tables for the audience, Clue provided Townhall Players with a "production to remember" for all who got to experience it.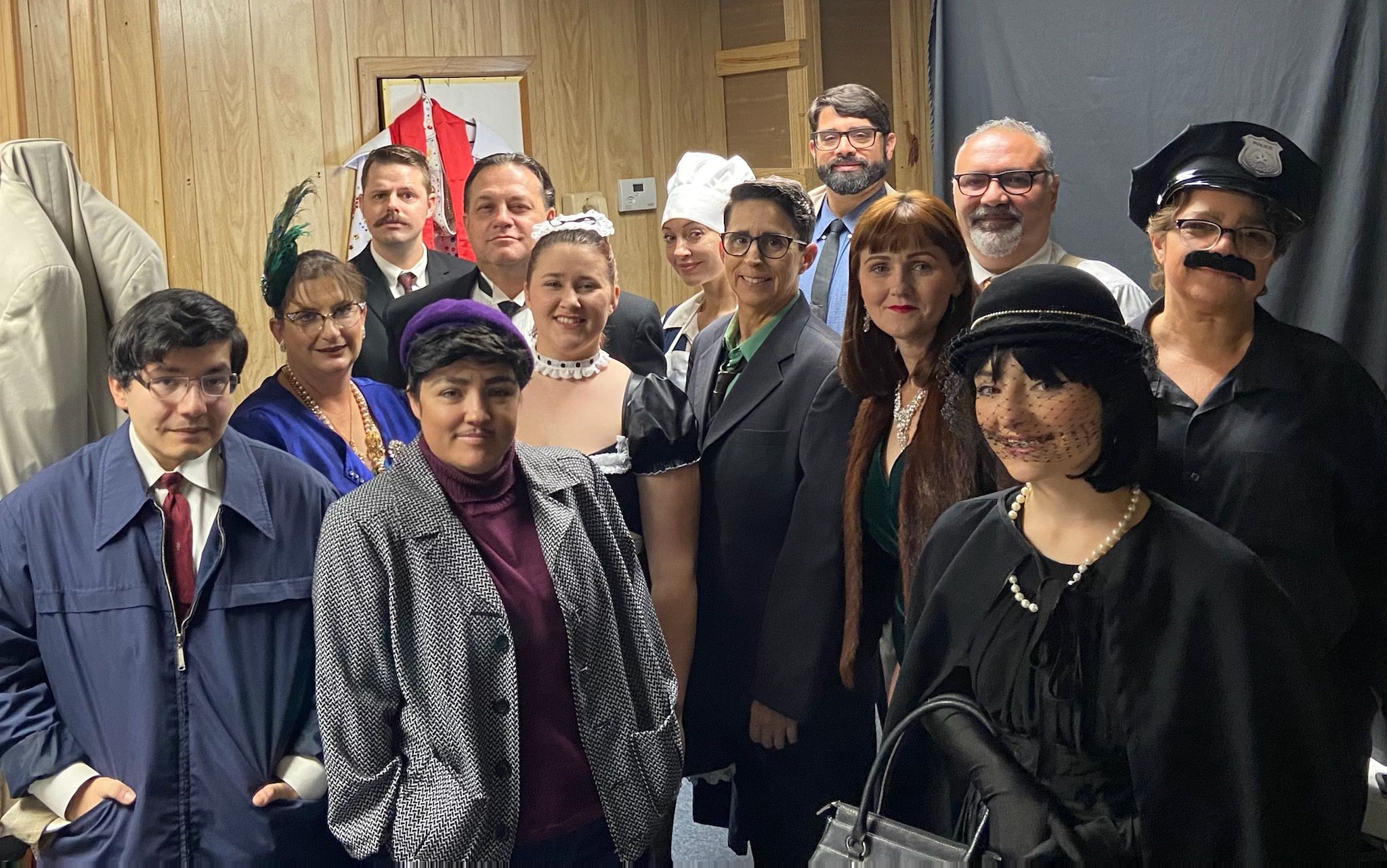 The cast of "Clue" poses for a group picture just prior to the final performance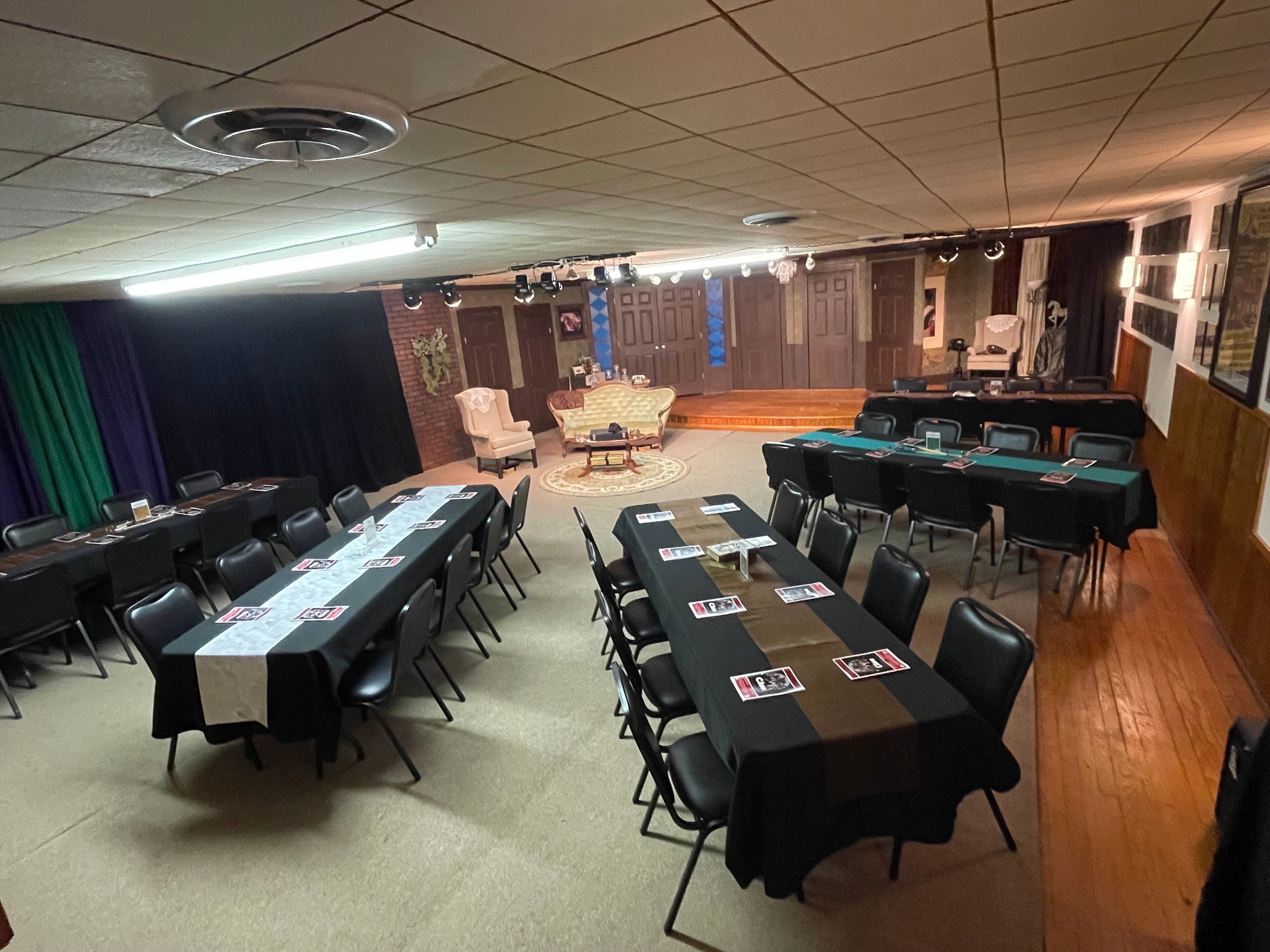 The Rear Window Listening Room set up "Clue"
"MONSTER SOUP" Raps up successful weekend on Townhall Players' first-ever children's play
The cast and crew of Ganado Townhall Players' first children's production learned the true meaning of "the show must go on" during their weekend run of Tim Kelly's "Monster Soup." With a makeup artist out for two shows, and one of the characters having to miss a show, both with family emergencies, last-minute arrangements were made and the show was went off without a hitch. We are so proud of the kids and the incredible job they did.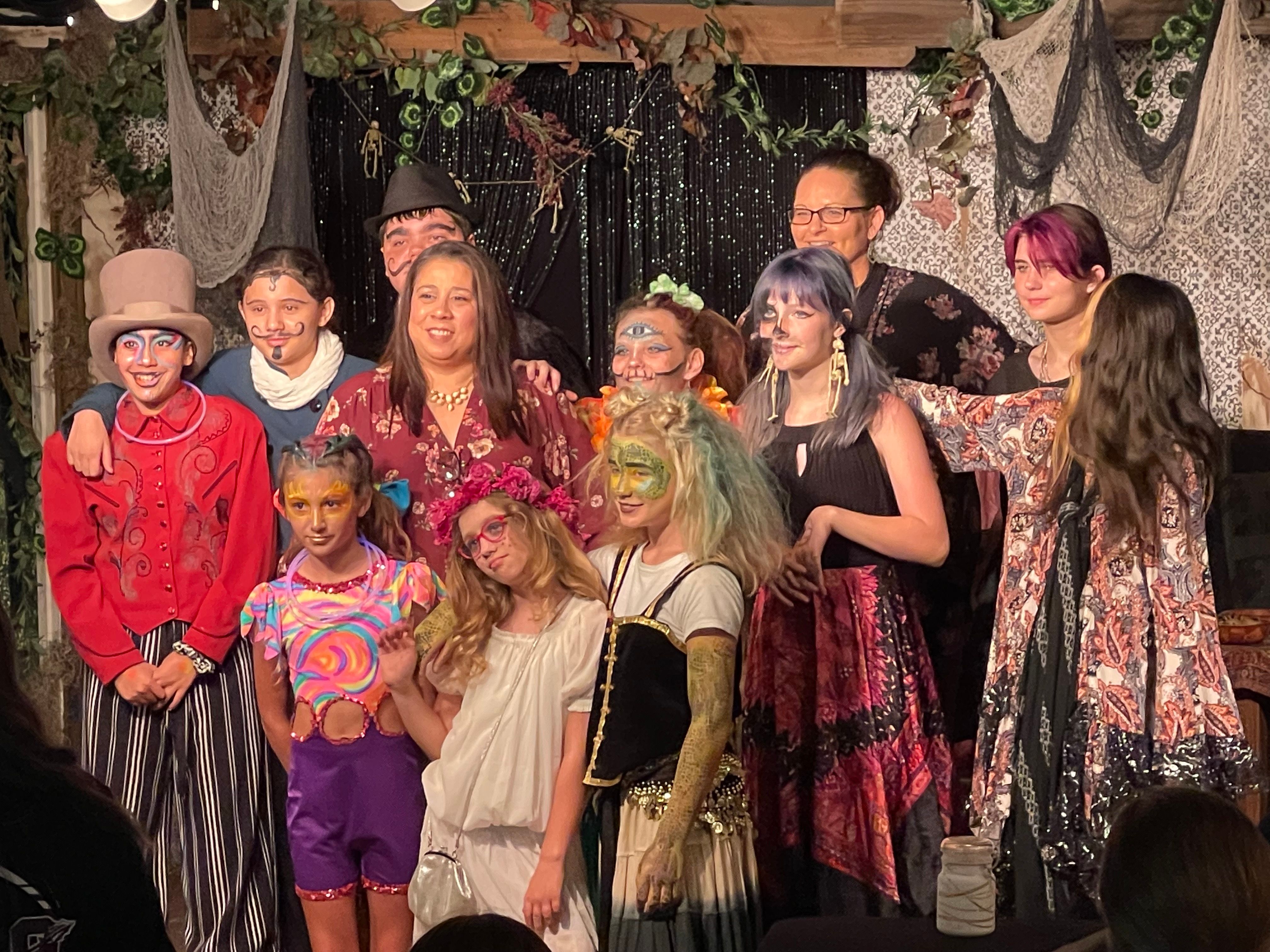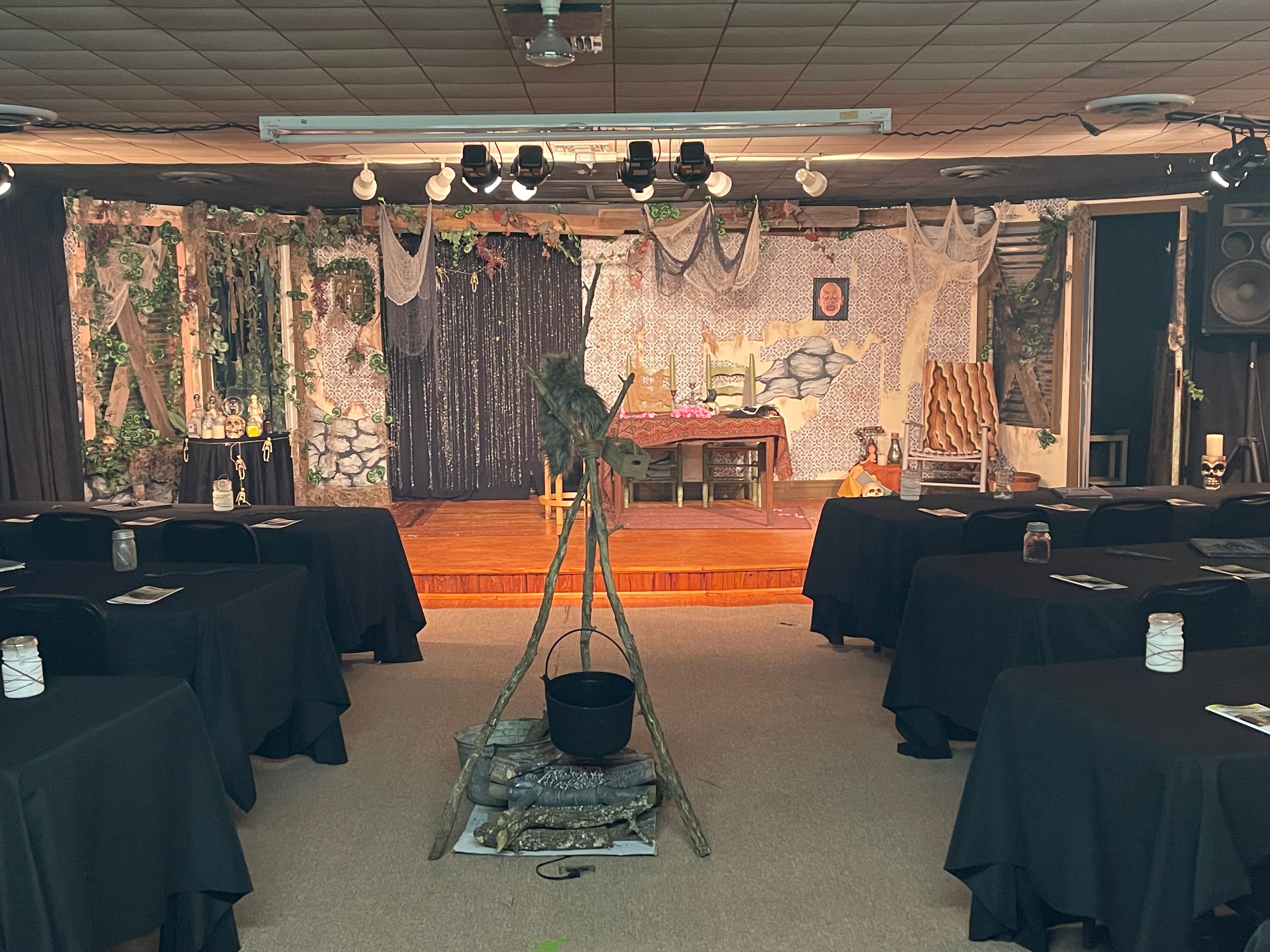 "TUNA DOES VEGAS" Completes Successful Run
Townhall Players were excited to return to the stage after losing the 2020 season to the COVID-19 pandemic. The production saw four wonderful crowds on hand to see the hilarious show that had the lovable residents of Tuna, Texas head off to Sin City. The crowds were also the first to partake in the new "dinner theatre" format, and see the newly renovated Rear Window Lobby. The play and the food drew nothing but wonderful reviews, and Townhall Players is excited for the rest of the season to come.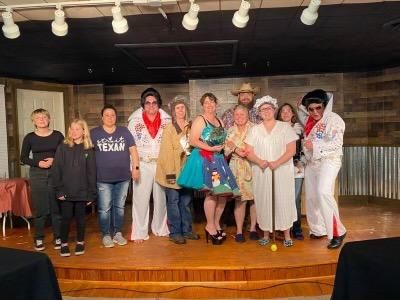 Cast and crew of Townhall Players' "Tuna Does Vegas"
IN LOVING MEMORY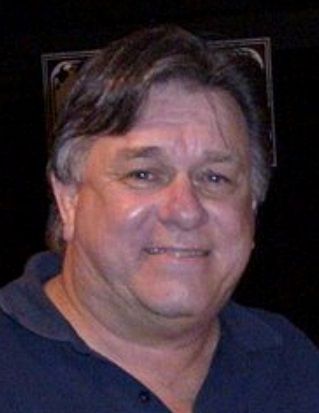 ALAN A. VAJDOS
Rear Window Listening Room Co-Founder
1952-2017
Counter
You are visitor number: 47277