WELCOME TO REAR WINDOW LISTENING ROOM
UP NEXT -
TOWNHALL PLAYERS PRESENTS "MISERY"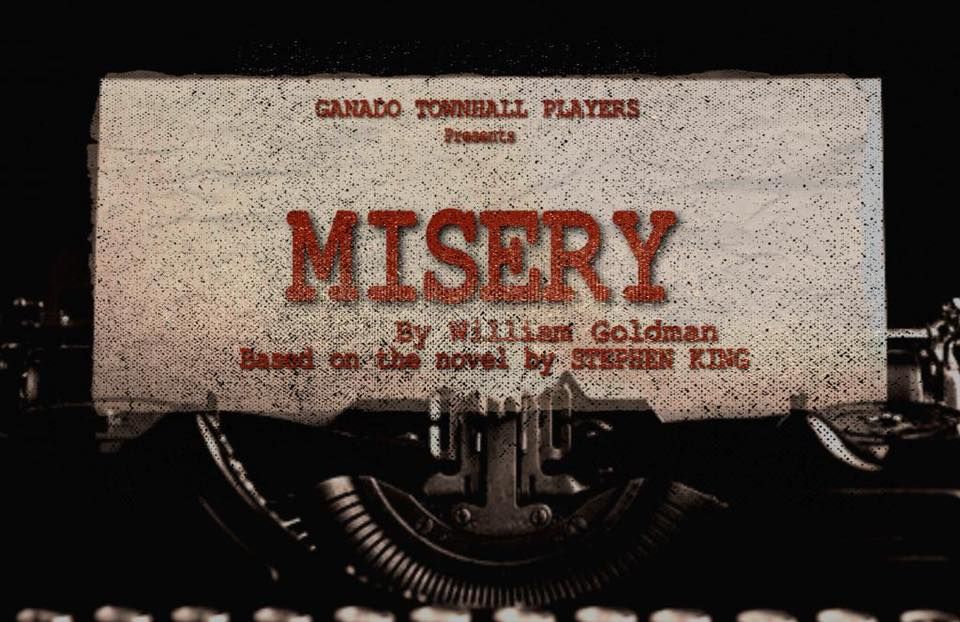 TICKETS NOW AVAILABLE! Click on "Events"
MISERY follows successful romance novelist Paul Sheldon, who is rescued from a car crash by his "number one fan," Annie Wilkes, and wakes up captive in her secluded home. While Paul is convalescing, Annie reads his latest book and becomes enraged when she discovers the author has killed off her favorite character, Misery Chastain. Annie forces Paul to write a new Misery novel, and he quickly realizes Annie has no intention of letting him go anywhere. The irate Annie has Paul writing as if his life depends on it, and it does.  CONTAINS SOME STRONG LANGUAGE AND VIOLENT CONTENT. 
PERFORMANCES: September 17, 18, 24, 25 
THANK YOU FOR A SUCCESSFUL JULY! WE WILL BE TAKING THE MONTH OF AUGUST OFF.
Please watch this site and follow us on Facebook to get the latest concerts, movies, plays, and special events!
UPCOMING SCHEDULE AT A GLANCE...
9/17, 18, 24, 25 Townhall Players Presents "MISERY"
10/8 PRIVATE EVENT
11/19 DANA COOPER Returns to the Rear Window
12/16, 17, 18 Townhall Players Presents "IT'S A WONDERFUL LIFE" Live Radio Play
LISTENING ROOM EVENTS
TOWNHALL PLAYERS COMMUNITY THEATRE
COMING SOON!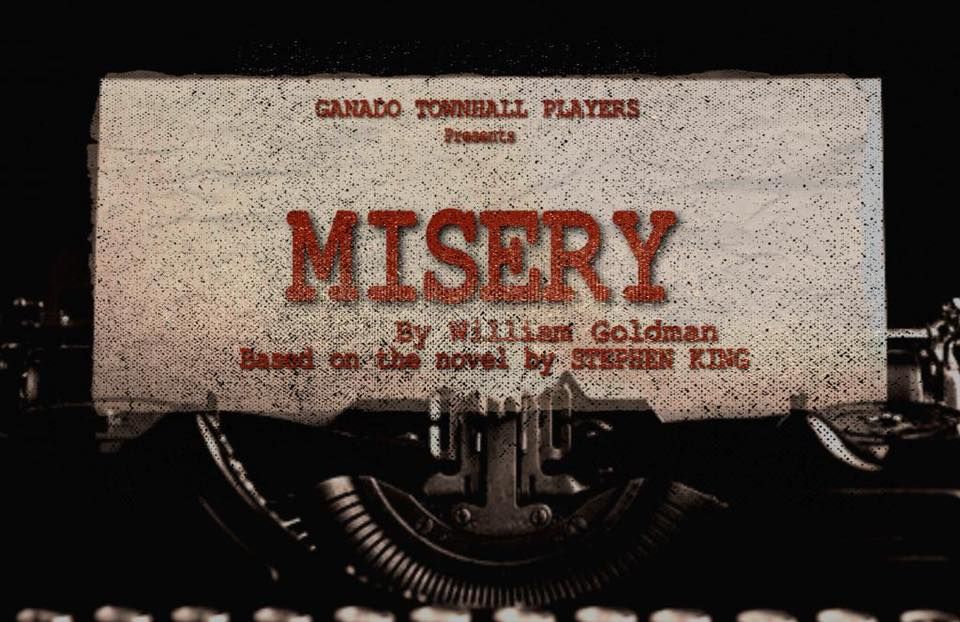 AUDITIONS: August 1, 2      7pm
PERFORMANCES: September 17, 18, 24, 25
Tickets available soon
TOWNHALL PLAYERS ANNOUNCES 2022 SEASON!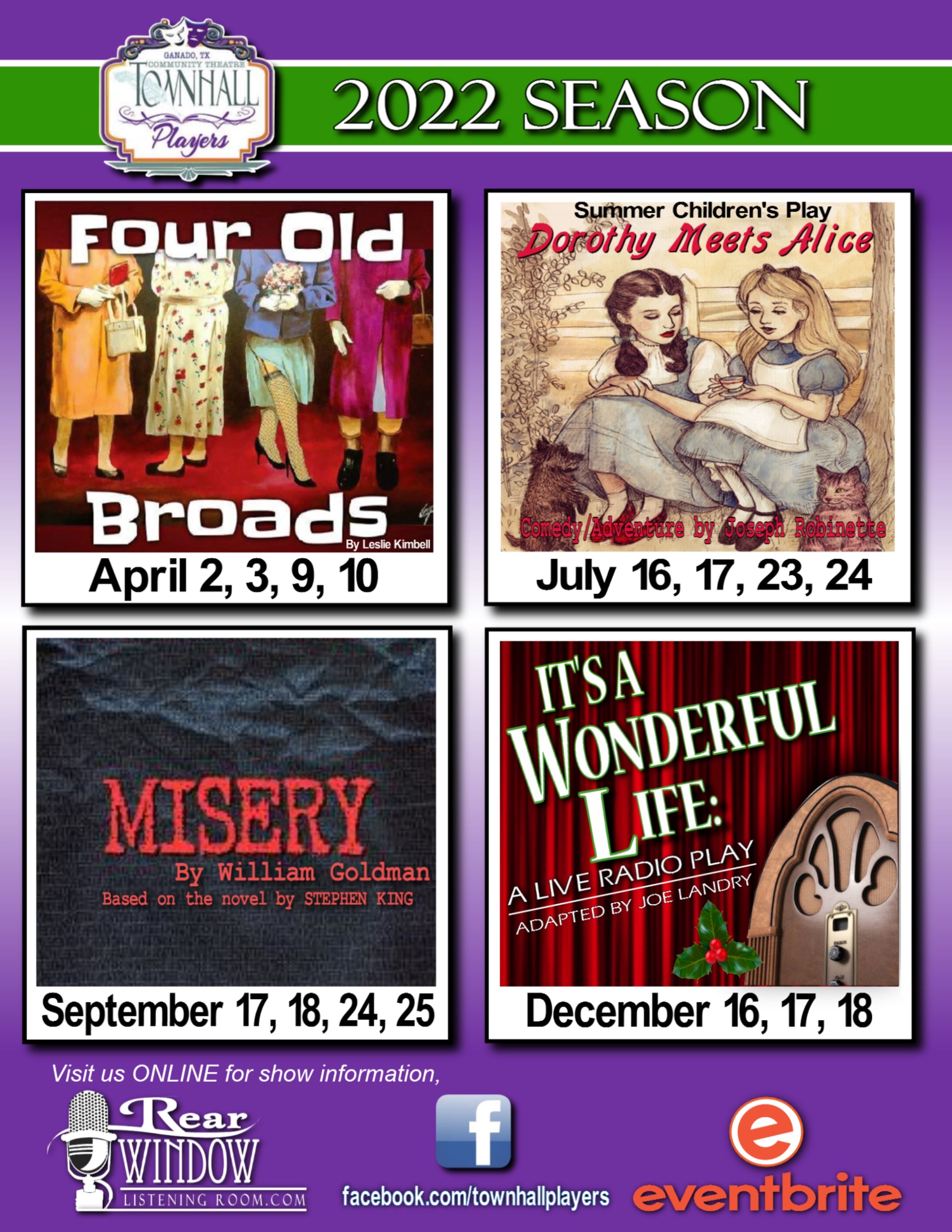 TOWNHALL PLAYERS COMPLETES SUCCESSFUL RUN OF "A CHRISTMAS CAROL - A LIVE RADIO PLAY"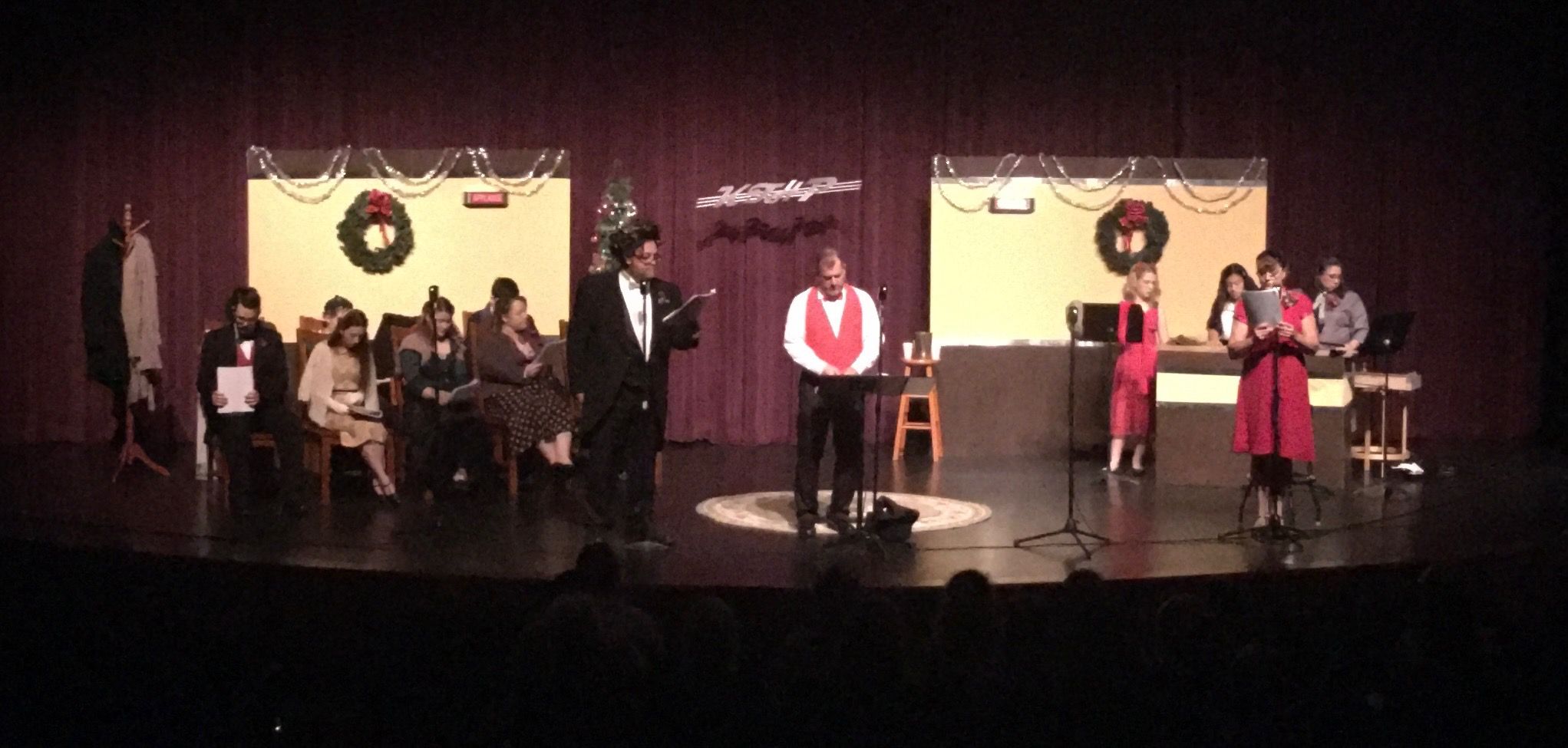 Ganado Townhall Players completed their fourth and final production of 2021 with A Christmas Carol Live Radio Play. With the holidays being a busy time, THP hopes to do a non-memorized, dramatic "radio studio recording session" play of classic Christmas stories each year. These productions feature live sound effects along with recorded background music and sound effects, to add to the realism of the story. The play also featured vintage commercials for local businesses that chose to purchase "commercial spots." 
The play was very well-received by all who saw the performances. This play also marked another "first" for THP, as they were invited to perform at the Leo J. Welder Center for the Performing Arts in Victoria. It was an honor for the group to be invited, and a wonderful experience for the cast and crew to "move" the entire set, props, and costumes to set up in a different location. 
The 2022 season has the community theatre troupe slated to perform "It's a Wonderful Life" for the Christmas production. 
Townhall Players Concludes Successful Run of CLUE!
"Sold Out" was the phrase to describe Townhall Players' two-weekend run of Clue! Theater patrons were treated to four incredible shows on September 18, 19, 25, and 26. The group even opened up the final dress rehearsal to the public for anyone not holding a ticket to the final two shows, but who still wanted a chance to see the play. Audiences were treated to a hilarious show of "who did it, where, and with what?"  From the crazy fast-paced plot, the elaborate set that included all of the familiar "Clue" rooms as well as secret passages, to the "room" themed tables for the audience, Clue provided Townhall Players with a "production to remember" for all who got to experience it.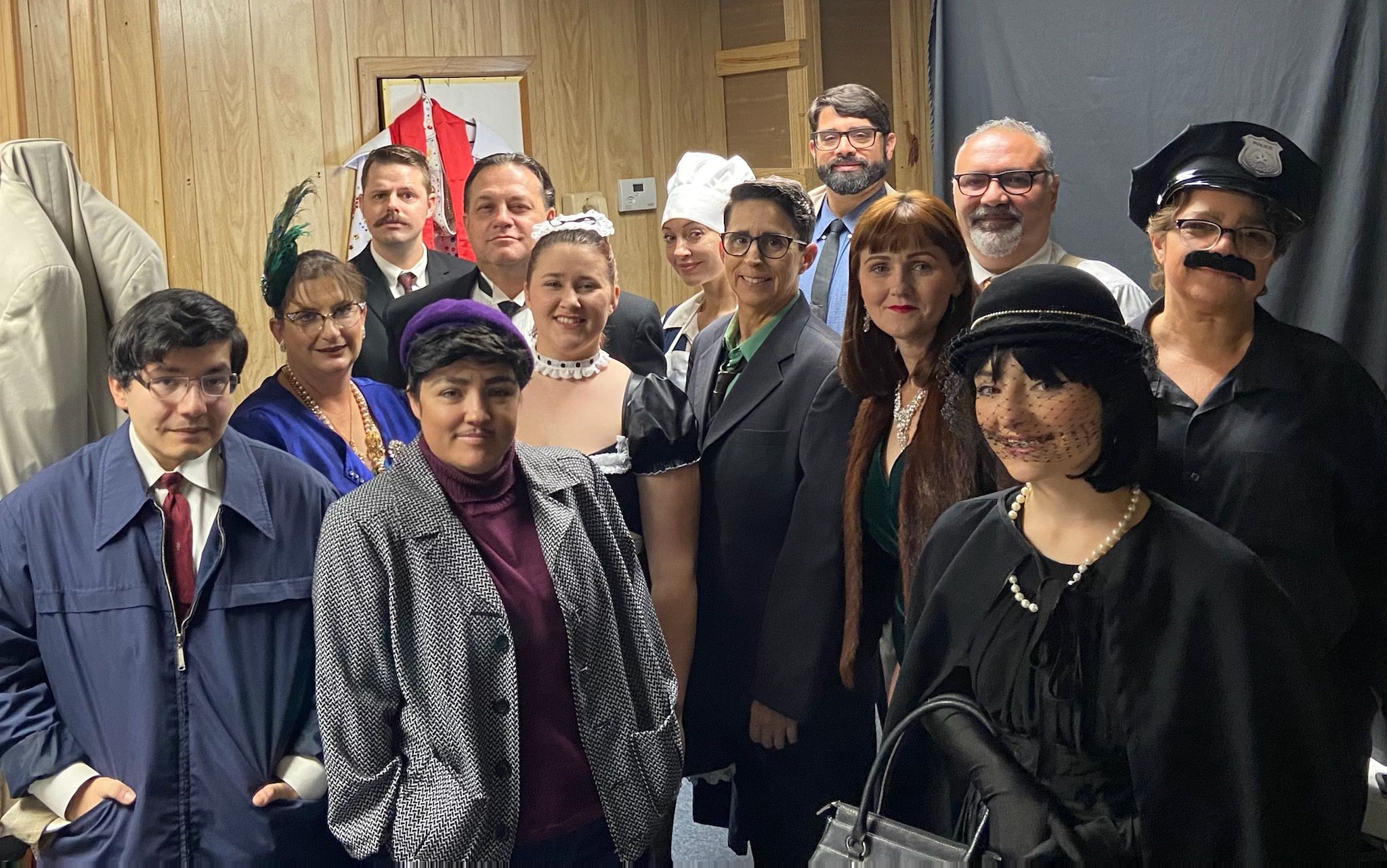 The cast of "Clue" poses for a group picture just prior to the final performance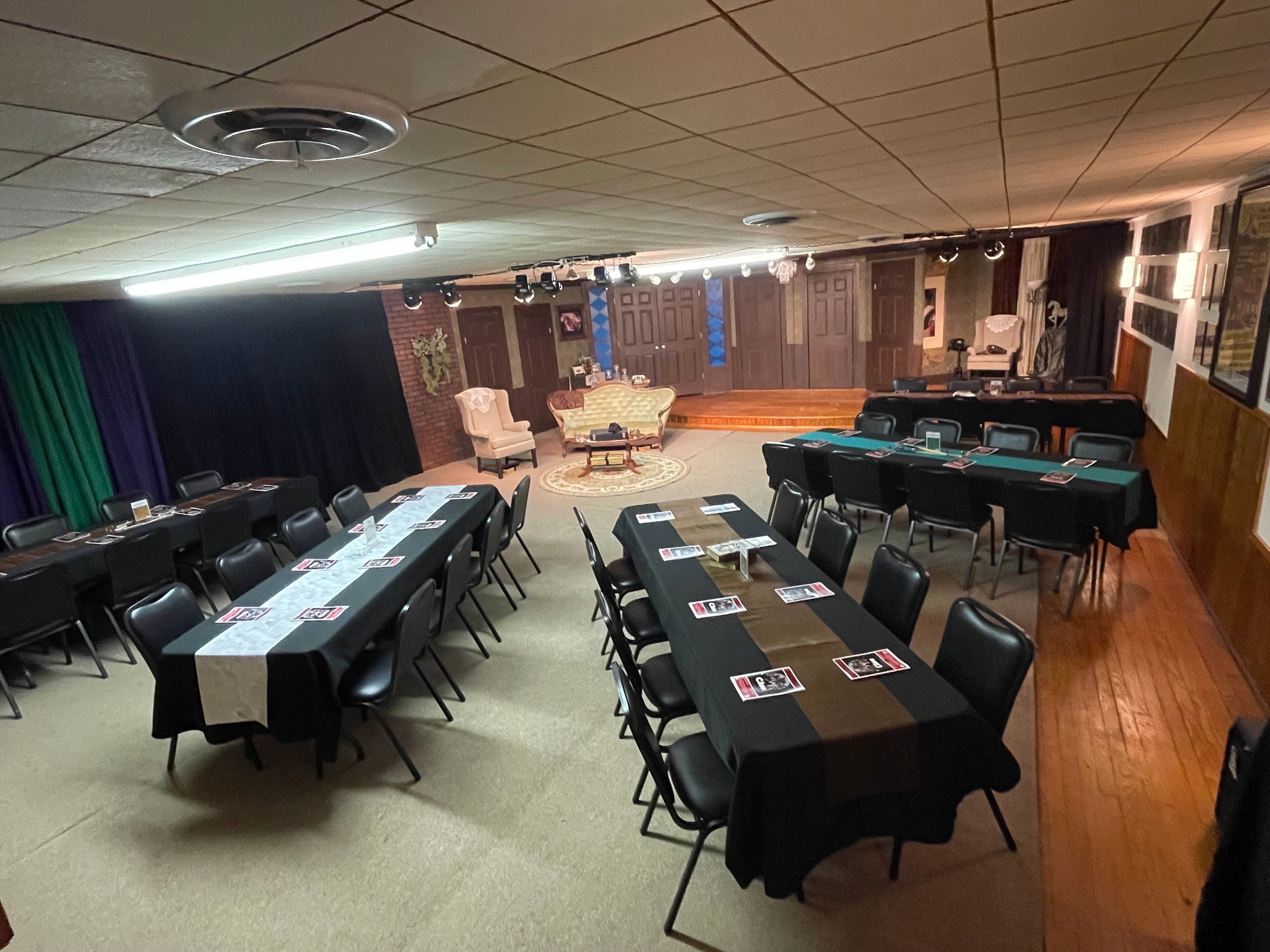 The Rear Window Listening Room set up for "Clue"
"MONSTER SOUP" Raps up successful weekend on Townhall Players' first-ever children's play
The cast and crew of Ganado Townhall Players' first children's production learned the true meaning of "the show must go on" during their weekend run of Tim Kelly's "Monster Soup." With a makeup artist out for two shows, and one of the characters having to miss a show, both with family emergencies, last-minute arrangements were made and the show was went off without a hitch. We are so proud of the kids and the incredible job they did.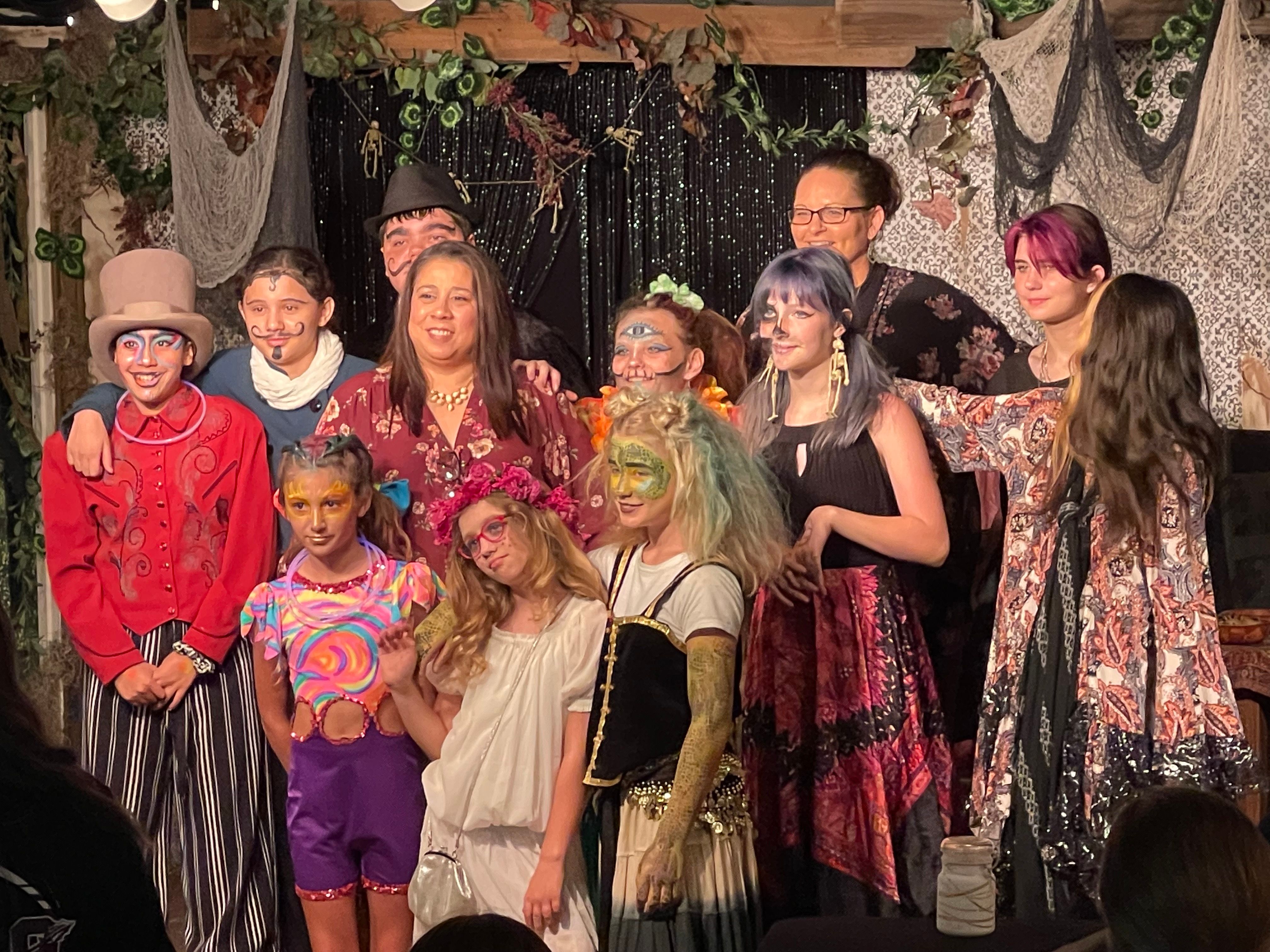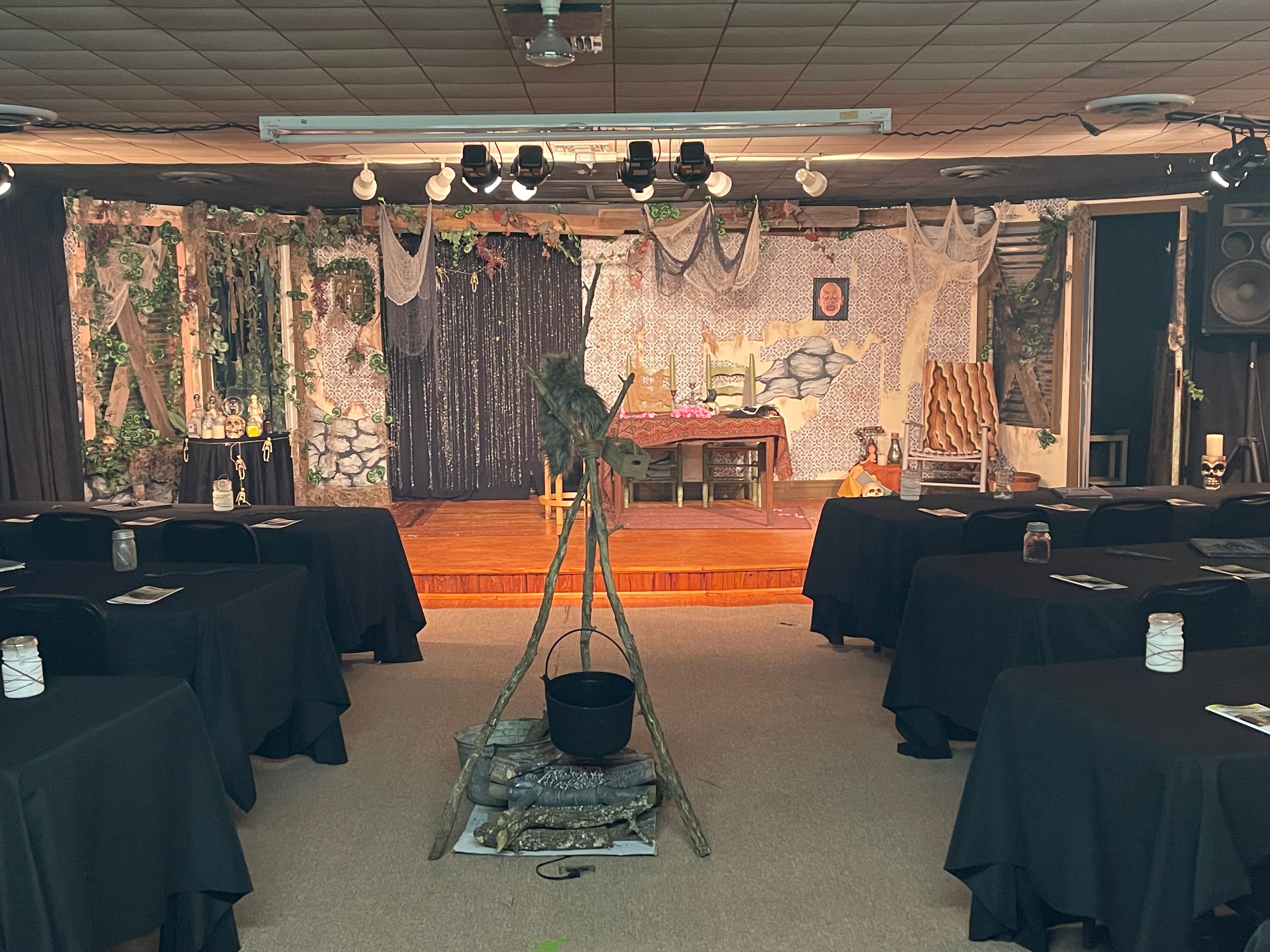 IN LOVING MEMORY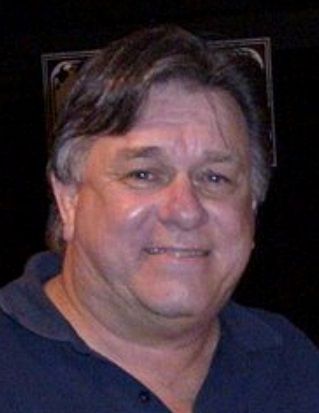 ALAN A. VAJDOS
Rear Window Listening Room Co-Founder
1952-2017
Counter
You are visitor number: 50226